Yes! It's a new Blog! Well I couldn't really let the end of the year, Neigh. The end of the Decade pass without posting something here. it would just seem quite out of  sorts.  In all honesty I've been trying to get a blog up on this site now for the best part of 6 months…I've tried 5 times in all and everytime I've done so I've left it for a day before publishing it and something either in my personal life or on my youtube channel has happened that's either made it completely obsolete or (In the case of at least a couple of blogs I've written that have been based around a particular theme) outside forces have made the point I was arguing in said blog moot, or I've changed my mind completely.
(Seems about right…)
In short; I've had to either abandon or not publish several blogs over the last 6 months, So I've made myself a promise with this one. No matter what, this will be written and published all on the 31st of December. Right now it's 2:20am on the 31st of December 2019 and Im currently watching  Something Weird Videos "That's Sexploitation" a documentary about the early history of Sexploitation cinema. Its surprisingly insightful and it's very unique to see so many vintage clips that previously would have been sat in the deepest darkest seediest pits and back rooms across the US.

(This to be precise…and a fine job they've done of it too!)
Anyway; Im getting away from myself here… We've had an interesting Decade the 2010's it's had it's highs and it's lows. And I'd like to take the time here to reflect on this decade personally as…well; a lots happened. So if your looking for the next segment of my history of B-movie cinema or a blog about anime or tv shows I've been watching…well you may want to skip to the end. I think it's probably best to organise these into 2 distinct sectors. The pre 2016's and the post 2016's. in my mind at least that makes the most sense as they both are very different times tonally. To me the early 2010's were a strangely liberating if not creaking time, and the later 2010's have been the slow collapse of society. Now that's not to say that 2010 to 2015 was perfect. Nor was it to say that everything after 2016 has been dreadful. But it just makes it easier to write about here.
So; 2010. As strange a time for me as it ever has been honestly. I had just gotten out of a very complicated friendship (Romantic feelings were involved and I'll say no more about that here) I was a bit of a mess emotionally because of this (I didn't really get over these issues until about 2014/2015) I had almost no money, no idea what I wanted to do with my life, I didn't own a car (nor did I know how to drive) I was living with my parents and was generally flicking between being busy making films/expanding my education and figuring out what I wanted out of life (Predominantly centered around whether I wanted a partner/friends or whether I should just coast around going where I wanted and doing what I wanted.) For the most part I wasn't unhappy. But I wasn't exactly beaming for the most of this year. I made some good friends that year who continue to be associates to this day. I've never been a "Going out" type of guy. A pub nights about as far as I'll go really. So I don't tend to see the guys from this time as much as I'd like to. but the fact they've hung around with me as long as they have really does mean a lot.
(It was a stiff upper lip year if ever there was one…)
2010 was a bit of a stalled year. I was taking a lot on and I had no idea what I wanted. I was drifting aimlessly and seemingly directionless. 2011 would certainly offer direction, but would also be particularly awful. I'd decided after much thought to go to university. My love of film had led me to want to do a course on the subject to a degree level and so I chose to study media film production with a minor in experiemental film history. I had the choice of whether to do the experimental film element or not and as I thought "Well it's another string to my bow" alongside having a love for the abnormal and bizarre of film history. I was to spend my first year in a halls of residence and it was here that one of the biggest issues of 2011 really cropped up.
Ladies and gentlemen it will not surprise you to learn that I am not a thin man, I am chonky. A plump fellow…not massive mind…but big. Equally; I am not a sportsman… In fact I'd go as far as to say for the most part I strongly dislike sports. while I've been told I have the profile/frame to be a great Prop/Center Forward (Whatever the hell that is) sport has just simply never interested me. while my peers were on the football/hocky/rugby fields of this great country. I was learning how VCR's worked, making makeshift ariels out of tinfoil and coathangers and learning the joys of CB (I can assure you those skills help me now as much as they did then…make of that what you will).
The reason I raise this is because I was told that when it came to selecting who I would be sharing my halls of residence with they selected people who were all roughly studying the same thing. the problem was all the people studying my course had already been assigned a halls of residence meaning a good 10-15 people in my class (Myself included) had to be grouped into the closest thing to my course possible due to there being no room. I was therefore left on my own. In a halls of residence with no one on my course. With 14 Broadcast journalists…14 broadcast journalists who had all chosen to specialise in Sports journalism. They were all pretty much insufferable. Imagine the most "Lads,Lads,Lads" group of young men you can possibly imagine and your not far off. They did nothing but play football all day and all night, both in the halls of residence (The hallways and the kitchens) and outside the building meaning you would regularly hear the sound of a hard leather Kacey ball smacking against dorm doors all day. and all night. At all hours. They played video games…but only variations on Fifa at all times of day and night, at full volume. They didn't clean after themselves, they drank round the clock (That was forgivable) but they wernt interested in films, tv shows…anything like that…if it wasn't football, horseracing or rugby they just didn't want to know…and they were relentless and insufferable.
(Artists impression…but pretty damn close)
Only complicating matters, my student loan (While approved) didn't land for the first 6 months. meaning I spent a massive chunk of my first year raiding my parents cupboards for food and borrowing money on the promise when my loan landed I could pay them back. And as anyone who's been in a bad situation can tell you. the only thing worse than being stuck in a bad sitatuion is to be stuck in it and not have the money to get out of it or escape. This also had the knock on effect of damaging my studies. As without any money to fund study materials, rental fees for camera kits and a total absence of a budget I wasn't able to really make films or even afford basic printing to meet deadlines. In their infinite wisdom the university had also decided not to introduce a dedicated experimental film lecturer to the course until the 2nd year of studies. But they DID decide to segregate the experimental students, give them separate briefs but ask them to work with the main media film students for the first year as the skills were universally transferrable. This caused multiple problems; not least because the main media film lecturers dispised the experimental film lecturers and took every opportunity to belittle the course altogether. This combined with my lack of funds basically meant that anyone who worked with me, was doing it for almost nothing and would be stigmatised for doing so. And due to my lack of funds I couldn't make the films I wanted which led to a lot of rumours circulating as to my competency.
It was bad in 2010. But now I was Poor, Emotionally unwell, stuck in building 5 days a week with 14 louts and hated by the majority of my peers and teachers. By December of that year I have vivid memories of sitting in my dorm room watching "Planes, Trains and Automobiles" while 2 lads outside smashed a ball against my door and screamed incomprehensibly that I realised I'd hit an absolute low. And that at that moment if I could have left university I would have.
(It was a low point to say the least…)
2 things however happened that year that would change my life fundamentally. About a month into the course we were sent out to the lake district to make documentaries and on the coach I had a chance encounter with a young man who would go on to be one of my best friends. You'll know him as my co-commentator on "The Comedy Dining Experience" but had Ben not mentioned he was absolutely exhausted after a long night of listening to Bowie records I don't think we'd have had the long friendship we have had. Ben made that multi-hour coach trip a delight and he's never disappointed since.
2011 was also they year I met Miss TYTD. We were both part of a drama group. She'd been dragged along by a friend one night and liked me so much she decided to stay (That's the honest truth!) from there we really hit it off and one thing led to another…the rest they say is history. She kept me sane for a massive chunk of that first year of university. When people were pouring on the hate, when things got almost unbearable she was there to calm the storm. I genuinely don't know what I'd have done without her. I genuinely don't know what I'd do without her.
The three of us would hit the student bar hard. Working our way through the menus of food, being very very silly and enjoying night after night of Karaoke (You should  have seen mine and Bens rendition of "Every Sperm is sacred", or my rendition of "Pretty Woman") it bought the house down.
(Mood. mainly because things were getting better plus friendship innit.)
2012 was great. A real change of pace and things genuinely only got better and better. My student loans finally landed (2 payments in one go!) and after I'd paid off my debts I was able to actually get on with getting on. I scraped a pass in my first year of studies (Much to everyones annoyance) and as if to put fire in my belly for the second year after finding out I'd just passed my first year by an hairs breath a lecturer cornered me in a lift on my last day and took the opportunity to tell me that he didn't like me, that he didn't think I was right for the course and that I should seriously consider leaving. I don't take kindly to that kind of talk. So that made me resilient to stay (Im so glad I did) I remember the last day in halls as if it was yesterday I stripped my entire room in 45 minutes the moment my last class ended, my room was spotless and locked within the hour and I had ran to the halls office to get rid of my keys as soon as I physically could. I was done with the sports journalists, I was done with the oppression, I was free for the summer. My partner had recently applied to be a lodger at a nearby house and I spent my summers both with her at her place and her at mine. It was also over the summer that I was able to secure a student house for my 2nd and 3rd year of university. I was sharing a 3 and a bit bedroom house with Ben and 2 other housemates. And when university started back up in September it was fucking ace. I've never had so much fun in my life. it was nothing but drinking, watching weird art house films, staying up till the sun came up and all the debauchery and weirdness you'd expect from a student house full of weirdo's odd balls and nerds. Yes it looked like a bombed out dive. But it was our bombed out dive and we loved it dearly.

(Artists impression…again not too far from the truth.)
Equally the experimental lecturers finally appeared on the scene and quickly set the record straight on what experiemental cinema was and why we shouldn't be segregated against the main film students. I managed to make films! award winning films at that! and they were weird and expressionistic and passionate and I loved shooting them, I loved working with the people who helped me shoot them and slowly but surely word got out about "Dans strange shoots" more people got interested, more people wanted to work with me, more people realised that the rumours about experiemental students from the year previous was a load of bollocks. Things got good. Unfortunately things would begin rather sadly for 2013.
One of my housemates was a punk. And a damn fine chap he was. He was a socialite, he loved parties and he was loved by most of the course. He was the biggest champion of what I did and had my back whenever anyone called me out. my strongest memory of him would be Halloween night 2012 when he returned from a Halloween party in the early hours of the morning to find me just about to load in "Theatre of blood" he'd never seen it, we sat and watched the whole thing. he loved it. I felt like I'd given him a gift. Unfortunately  he also was not a well man. Both mentally and physically. In 2012 he got into a relationship which went well for a few months, before becoming rocky. And then ended quite ungraciously. And unfortunately it hit him harder than I'll ever know as sadly he committed suicide in early 2013. It was horrifically sad to find out about his loss, and for at least a couple of weeks our course was suspended while everyone processed exactly what had happened. It bought out the best and worst in some people but after some time to reflect we had to push on. we kept making films, we kept up with the work. But for that first half of 2013 things just weren't the same.
Late 2013 was an absolute cluster fuck in my mind honestly. We began our 3rd and final year of the course in the midst of looking for a new housemate. Alcohol was flowing seemingly endlessly and freely, and both me and Ben had decided to watch every episode of Doctor who from 1963 – 2013 in order (Including some of the missing ones) literally for the rest of 2013 and half of 2014 our days could be summed up as: Wake up for lectures, watch about 16 episodes of Doctor who a day (Sometimes more sometimes less) do a few hours of course work and if we had time, or if we wanted a change, cram in some MST3K…all the while while heavily under the influence and still getting up to the kind of things students are well known for. Everything all blended in to one big ball of memories. The only thing I remember is that we started with "An Unearthly Child" in the first week of September and by the 2nd week of December we'd hit "The Invasion of Time" it was like living in a washing machine.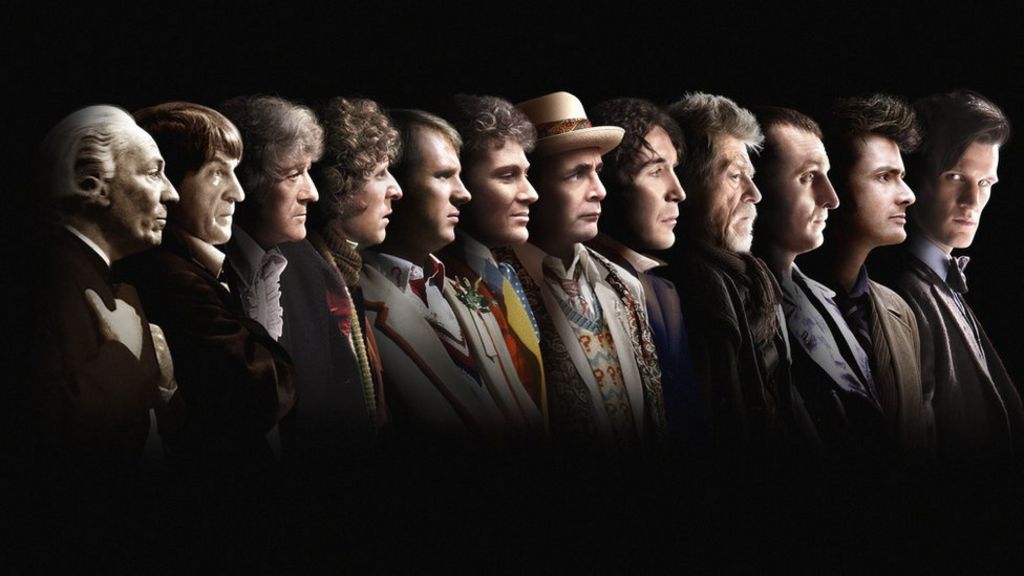 (We kept a scorebook and watched everything from "An unearthly child" to "Time of the Doctor"…we called each other up on Christmas day to talk about it!)
2014 was the best year of my life to date. Honest to god. You couldn't make this shit up. As years go it was a blinder. So; kicking the year off we were back on the Doctor who marathon. And we'd just started Tom Baker in season 16. Ace. I'd also heard in the first week of the new year that some of my films had been selected for screenings in Florida, Australia and in and around the UK. Nice. I was working on a film at the time that was inspired by "Christmas Cooking with Fanny Craddock" and that film would go on to be screened at the BFI and would receive a 2nd place award for best film of the night at said event. Brilliant. My partner was in a stable place, was happy and we'd realised this was now a long term thing. we were both very happy. Even more brilliant. I finished my time at university with a 2:1, loved by my peers, missed by my lecturers and with multiple accolades hanging up in the universities corridors. To say my fortunes had turned around would be an understatement. The hardest thing I had to do this year was to hand my student house keys back in once my time at uni had ended. Saying goodbye to Ben and my other housemates not knowing how long it would be before I'd see them again or whether we'd drift off forever genuinely bought a lump to my throat.
In the last weeks of my time in university I had applied to several film jobs and one of them came good working for a post production company. It was a hell of a commute to get in, but they all seemed really nice and the opportunity to be paid to do what I loved seemed too good to be true. So I walked out of university with a good degree and into a good job. Using the money I made from my job I took up driving lessons and passed by test in the November of that year. I bought my first car (A '97 nissan micra…babe magent let me tell you now!) and to top the year off I won a reasonable sum of money on a scratch card meaning I could clear off the last of my university debts (Not including the student loan) AND have a nice Christmas as I continued to receive emails confirming my films had been selected for screenings across the world. On December 31st I spent the last few hours of the year at a party with my partner and some friends, loving every moment and genuinely not wanting it to end.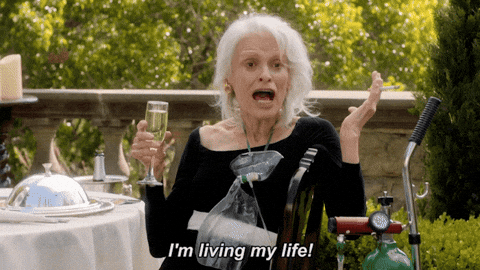 Unfortunately the rot begins to set in here.
2015 was a bit of a non year to my memory. It wasn't a bad year. but it wasn't good either…it just sort of happened to me. The job was still going well, but some of the varnish was beginning to come off. I was promised a rose garden. But I was beginning to smell manure. No jobs perfect mind. so I kept on carrying on despite my bosses increasingly strange requests and stipulations. My partner decided to start university in this year too. Which she enjoyed. Though this then put some strain on our relationship as I was working a 9-5 gig Monday to Friday and would frequently be exhausted and she was doing what I'd been doing for the previous 3 years. It was a difficult time. but we felt through it and eventually found a setup that worked after a few months. by the end of the year I was told I was to be given a pay rise for my good work. This ultimately however ended up with me making less money than before as I hit a tax bracket which led to me being 10 pounds worse off a year than before. (I was being paid just above minimum wage at the time). the year had it's bad moments…but by the end things had more or less balanced out. it was overall still a quite good year…just not 2014 good.
On January the 9th 2016 I was sat in a pub in Manchester with Ben and we were joking about how awful it would be if David Bowie died. In amongst chatter about Kraftwerk and Lou Reed and the Bowie discography. The next day he was dead. Bowie had been a part of my life since I was 12 years old and after decades of bowies music being there for me and Blackstar having just been released. To have him suddenly die was an absolute shock to me (As it was to many others) I've always said there are only 3 celebrities I would ever seriously seriously mourn if they died. Bowie, Paul Heaton and Brian Wilson. It was a serious smash to the nuts. Im not going to lament too heavily on 2016. Mainly because every media outlet has done so. We lost a lot of good people that year, and a lot of very stupid and poor decisions were made. to me it was the beginning of the mess we're in now. but on a personal level taking all the sorrow of politics and death out of the equation 2 things happened in this year. the first was that my job became increasingly unpredictable and untenable. My boss was beginning to become increasingly irratic and while I admire anyones dedication to 100% perfection. My boss at the time maybe took this a bit too far. By the end of 2016 my passion for the job had been utterly eroded by red tape. it became a job I just did. Rather than a job I loved. And as the screenings for my films slowly dried up too I found myself once again adrift.
2 things happened that were good for me in 2016. I got promoted to the most senior role in the post house. And one of my best friends for a number of years managed to get a job working under me at said post place. So I was suffering…but at least I wasn't suffering alone.
(Sorry to assault your ears like that…but it was the first thing that came to mind…Dont know why though…again…sorry.)
2017 from a personal perspective was a bit of a non year. my relationship was steady, the year opened with my boss warning the whole company that the business could fold at any minute (It didn't…) and my friend realised what mess he'd landed himself into as my boss had turned his attention to attacking both him and myself for anything and everything that wasn't done 100% the way he wanted it doing (Often what he wanted would be decided on a then and there basis) by March I'd realised I hadn't made a new film or done anything creative purely for myself in 3 years. I really wasn't happy about that so I decided to set up a number of projects. Both me and Ben worked on a pythonesq, fast sketch inspired show called "Show Cancelled" which we pitched to several small cable TV networks to little or no success. I started writing a short horror revenge movie which got no further than half of a first draft. And, after helping my partner with some university coursework involving movie reviews for a magazine. coupled with a few other factors around finding information out. I decided to open a youtube channel where I would catalogue and talk about films that no one at all was even remotely interested in. the cult, the obscure, the weird. I did it mainly for semi-selfish reasons. I was fed up of not being able to find information about obscure films. and after being told I'd really liked a film I had no memory of watching from a friend. I decided it was probably a good idea to document my thoughts to confirm I wasn't going crazy should that situation arise again.
It was the beginning of one of the best decisions id made in this half of the decade.
(Some time around November of 2017…so proud.)
I'd had enough. A job I'd loved had been completely hollowed out by my boss who's answer to anything not going exactly the way he wanted it to had been to just take those roles off me and give them to someone else permanently. Examples being; I missed punctuation off the end of a request email twice. As a result. I had the privilege or writing emails taken off me. I would produce edits for clients and the boss watched a couple of these, asked for changes, which I made, then when the client came back saying he didn't like the changes the boss had suggested. The boss told me to re-edit the films and then took all the best film jobs that came in off me and gave them to someone else. By the end of my time at that place I was doing the absolute barest minimum and because they couldn't just get rid of me they were in a situation where they couldn't give me anything without it seeming like they were wrong to take stuff in the first place, but equally there wasn't anything else I was skilled to do.
Things really came to a head when after 4 years of pushing to have a contract. The boss finally handed us a one size fits all form which contained a stipulation saying that if we left the business we would be unable to work in the specific field we applied for for 3 years thereafter. While that's fine if you're an accountant or a PR man in the job I applied for (Because It was a very niche job) it wasn't fine for a jobbing editor. Basically it meant if I quit or left. I wouldn't be able to be an editor for any other company for 3 years. I consulted a union about this who said it was completely unlawful. My boss found out I'd contacted a union and called a "Meeting" which amounted to him and the accountant basically screaming in my face for an hour, calling me "Scum" making out that they were a family and that they'd felt betrayed by what id done. They then basically said that if I didn't sign the contract there and then I'd be chucked out and never work again. I should have left there and then. But I needed this experience as It was my first time working in a film related industry and the 4 years + the reference would have really helped me get on. I signed and immediately set about plans to leave.
(Yeaaahhhhh I was pretty much done.)
It took a few months but eventually my partner found somewhere that seemed pretty good,it was outside the film industry, but on substantially better pay. The hours were very reasonable, it was almost on my doorstep as opposed to the near hours drive in and hour and a halfs drive out I'd been doing. I passed the probation period and I was having a good time. not many people really "Got" me in this new place. But I was allowed to have headphones on and I was pretty much left alone. So it was great. I could be left alone, catch up on audio books AND get paid for the privilege of doing a job I didn't hate.  By September of that year I'd had a promotion and was now on a HELL of a lot more money that I had been in the previous job AND I was now entitled to work from home if I wanted. which would come in handy for what was going to happen next.
My partner y'see had not been doing too well…in her last year of university she suffered a breakdown and had had to drop out of university to recover. Only she didn't have a family home to go back to and we were in the process of saving for a home of our own. So she ended up sofa surfing for a while eventually winding up back at her old lodgers house where her mental health had deteriorated rapidly. By August of 2018 she was in a very bad place and needed to get her own space. This came in the form of a supported housing project in which she was given her own flat and a support worker who would make sure she was doing alright and could get back on her feet. Unfortunately she continued to deteriorate until by September she was deeply. Deeply unwell and required both myself and her support worker to support her. The working from home allowed me to do this (Something that would have been absolutely out of the question in my old job…) and on at least half a dozen occasions that ability quite literally saved my partners life. Because of how fragile she had been during this time I had to stop doing pretty much everything. I cobbled together what I could for my youtube channel to make sure I could get to the end of the year and not just stop making videos abruptly, and spent my time running between my house, her flat and the hospital. It was fucking grim to say the least. I didn't get to spend the end of 2018 with my partner as she was in the hospital and wasn't allowed visitors.
2019 started much the same way, my partner was still unwell, I was beginning to strain to keep up with the demand of making sure she was alright while also holding down a job AND I began to worry about what I was going to do with my youtube channel. And to make matters worse due to an error within HR. my company mistakenly made my redundant in February of that year. apparently my job title hadn't changed on the internal systems meaning I was still listed in the job I had before I got promoted. I was manning a quite critical part of the business when this happened and at first no one listened to me when I told them there must have been a mistake, that is until my manager spoke up and then they realised something had gone wrong. They couldn't just undo the redundancy however as all the paperwork had been arranged and things had to be processed before thay could be re-processed. So I was told that they effectively didn't know what was going to happen to me. all they could advise was that I hold tight for 6 months while things got sorted out. then my manager got made redundant. Then the team who got me made redundant got made redundant and basically I spent from February till about September of this year without a Scooby doo as to exactly where I stood and what was happening with my position. At this point I've been told Im now safe, but that my contract needs completely rewriting to bring it up to date. Theres no ETA on when that's going to happen. But that, barring major incident Im not going anywhere any time soon.
(Things picked up towards the years end and hopefully they will continue to do so.)
It's been a turbulent time for my partner as well, she was in a bad way till about May time when there finally came a bit of a calm. She's still up and down now mentally but for the most part at least she seems in control of her situation. If not vying towards the precarious. I don't know whats going to happen to her. But for now she's more stable than she's been in months and I hope this lasts as long as possible.
Equally in February of 2019 we adopted a cat together. Her name is Zelda and she's perfect. I wish you could meet her dear reader as im sure you would agree. 2019 would also be the year I would propose to my partner. After 7 years of us both thinking the other wasn't interested in marriage. In 2018 we got very drunk and actually spoke about it. and when we sobered up in the morning. We were both still interested I asked her then and she said yes. So while on literally the worst holiday I've ever been on in my life (Seriously if you ever meet me in real life feel free to ask me about this. It was Fucking awful) 12 months on from that discussion I finally asked her with a ring. And she didn't turn me down. So y'know what? fair play to her naturally im over the moon that she's tolerated me for this long!.We have no plans for a wedding just yet as we're still trying to get a house sorted out. but we'll take things one step at a time.
(You bet your sweet bippy she did!)
And so we arrive at the present day. I've been working hard on season 7 of the show which is looking likely to go out in the first week of March 2020 I've done 10 episodes out of 16 or 17, I recently sat down with Ben to do 2 new comedy dining experiences which will be a hell of a laugh to edit I can tell you now. and for the last 3 weeks I've been on Annual leave from work, watching movies and running round like a headless chicken trying to please everyone in both mine and my partners families. Its been very stressful but then Christmas usually is. Personally im considering booking another holiday as soon as possible! theres a lot of possibility on the horizon over the next decade. And shits looking bleaker than it's ever looked before in terms of politics and media. So all I can say is. If this last decades taught me anything. It's seize the day, enjoy every minute you can get. Don't cow tow to people who are clearly wrong. Admit your mistakes and no matter how weird, out there or fucked up you think your being.
Theres always someone out there who'll appreciate you for who you are and what you do. Never be disheartened by dismissal. Because things DO work out. even if it isn't the way you were expecting. I started the decade alone, emotionally damaged, poor and isolated. Im ending it with a fiancé, a cat, a best friend, a circle of close friends and acquaintances, awards and acknowledgement, a drivers license and a job I enjoy. I have goals, I have direction, and in 2 and a bit years I've grown a youtube channel about bad movies, art house films and the kind of stuff you find in a bargain bin from 0 to 250 subscribers (And I've made some damn fine friends in the process) I hope that the good things continue and the bad things are lessened. And I hope the same happens for you too… It's now 5:35am and I have a new years eve party to attend later tonight. One of the few parties I've ever chosen to go to (due to the aforementioned pub man lifestyle) so Im looking forward to it. I wish you all a happy 2020 and I really hope the next decade is as kind as it will allow.
Im going to leave you below with a list of 10 films I saw this decade that either blew my mind or have personal sentimental value to me. They arnt specific to this decade…they're just films I've seen this decade:
*House (Hasu) (1977)
*The Wicker man (1973)
*Robocop (1988)
*Bloody New Year (1987)
*Head (1968)
*Day of the Dead (1985)
*All Ladies do it (1992)
*Doctor Strangelove (1964)
*Theatre of Blood (1973)
*Video Nasties: The Definitive Guide (2010)
– Dan
(This is the last song I've fallen in love with this decade. Also; this was the decade I fell in love with Itallian Synth/Discopop. I hope you like it too.)