This ones going to be more of a ramble than an actual full formed blog today. The truth is that I've had a lot of small things on my mind recently and no one thing is fully formed enough to make a full formed post out of it. As a result this one may flit a little bit from topic to topic. But reformed blog content is a bit like reformed meat. It might not sound appetizing but damnit if it isn't somewhat delicious as a sandwhich with a bit of tomato and salt. What im trying to say is; Im not exactly the most coherent person at the best of times. So this will actually be even more of a step down in terms of structure from my usual content.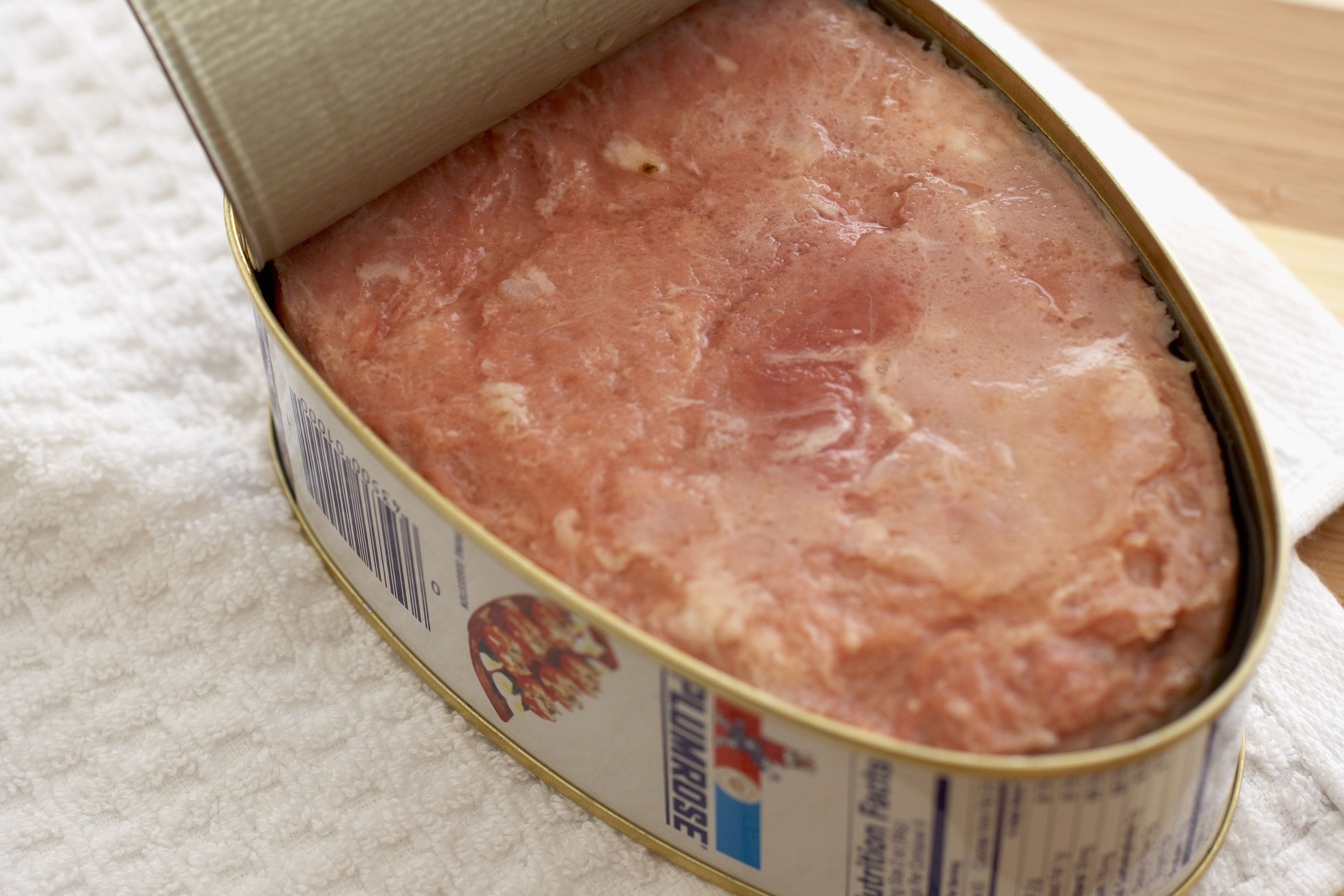 (For anyone curious about what "Reformed Meat" is…)
I say that both as a warning and as a bit of a reassuring way for me to be open. Some people get annoyed by my chronic misuse of grammar and spelling, my flyaway structuring or my generally chirpy (If not slightly moany) attitude. So I completely appreciate it if you come here expecting even more film talk only to find me rambling about my Job or about anime or (As is the case here) a load of half thoughts that don't really fit together. That kind of leads me into my first point really…
When I started this site There were three real motivations to do it. First and foremost I liked the idea of being able to blog about things that were off the beat and path of my regular content. While I love making the content that I do on my youtube channel I will admit that it can occasionally be a bit creatively stifling in the sense that I don't really feel entirely comfortable making "Non film" based content on there. I've been umming and Ahhing about making some video game related content for a while but one of the big things stopping me is that I know that you dear reader (Along with a large chunk of the people who watch my stuff and arnt reading this) appreciate my film stuff and probably wouldn't appreciate me badly talking over a video game play through I even considered making a separate channel just for gaming videos but when I realised that I barely have enough time to work on my other shows like "The comedy dining experience" or "Short film Spotlight" that it would be way too much trouble to try and grow an entirely separate channel (At least not until I've grown my main channel a little bit more).
The Second reason was that I thought by setting this site up I'd probably be able to have a better line of communication with you guys. I can talk to you through youtube comments but here it's kind of a home turf. It means that I can engage with you all directly and hopefully be a bit more personal with you all about my life and where im going. Just watching my videos will give you one impression of me, I don't want to be too personal in those videos because you come for the reviews not to hear about my life! That's why I decided having a little space on the internet where I can talk to you all directly (Like this) would be a good way to give you a more well rounded idea of how things are going behind the scenes…That and I'd like to think that you lot would be equally fairly open with me because of this.
The third (And this is probably the most corporate reason) was that it gives my content a bit of a boost search wise. Im not gonna lie. Being a small channel on youtube has its highs and lows. On the one hand it means I don't have pressure to produce content; Im not battling a tide of messages on social media and im given a lot of free room to shape my content. On the other hand though it means that the youtube system is set to work against me in terms of pushing my video out there and while my traffic is very good in relation to my sub numbers at this point; im still about 15 subscribers away from breaking 100 after 12 months on the platform and that can be a little bit draining when you spend a large amount of your downtime pushing your videos across various social media and when im not doing that im editing. So I figured that by setting up a site where I can publish my videos somewhere different from my youtube channel it gives the "Stumble upon" factor a bit of a boost while at the same time increasing the odds of people finding my content. Currently I share to 5 or 6 message boards, 2-3 facebook groups, 2-3 reddit feeds and here. that means that instead of my video just being hosted in one place (My youtube channel) it ends up being hosted on 13 places a week potentially. That gives me quite a bit of extra reach and can make the difference between someone subscribing and somebody never seeing my channel.
(While it isnt the highest figures n the world, since starting this site and pushing more on social media I've slowly started growing.)
I've only ever had 1 goal in terms of growth for my youtube channel and that was 100 subscribers. I had a couple of soft goals, I quite liked the idea of hitting 50 subscribers before I made my first year on youtube (Which I Succeeded in) and I also would have quite liked to have done better with my new channel than I did with my old channel over 10 years ago (Something I achieved last month). But they were spur of the moment goals really, Not something I aspired to from the off. The 100 sub goal was something I always wanted to achieve. Mainly because I wanted that sexy custom URL. Most youtubers moan about wanting to get monetized and wanting to be able to work full time on youtube. And while I can see an appeal in that I know that its both something im not majorly interested in currently and also that its something that's completely off the table at this point anyway. I can take my time growing past 100 subscribers, but to hit 100 to me at least would be a sign that what I do is viable, that people DO want to see the kind of thing I put out. Not of course to diminish the wonderfulness that my current subscribers have bought me. Seriously if you've subscribed to my channel im tremendously grateful and I've made some wonderful friendships out of doing what im doing. But once I hit that goal I'll feel somewhat legitimized I think. (It'll also mean that I can finally start advertising my channel URL directly to people because at the minute having to share "Youtube.com/SIUFNHWIOUWijnijunbadspIOHNIUD242390" is a damn site less professional than being able to share something a bit shorter and neater looking…
(Its getting very very close now! If your reading this and want to help a guy out I'd be tremendously appreciative!)
As an epilogue to the recent blogs I made "A new career in a new town" parts 1 and 2; Tomorrow I finally start my new job. I've been kind of hesitant to talk about my last few days with my old company but now that I've left I do feel a bit more comfortable talking about it. When I told my Boss I'd got the job he was surprisingly calm about the whole thing…Maybe even a bit surprised that I'd actually decided to up and leave. In hindsight I've taken it as he was either caught off guard and didn't really know what to say about it so he had to try and keep it professional by being overly polite about it. Or that he was genuinely sad that I was leaving and wanted to keep things as amicable as possible. The remaining 4 weeks I spent at the company were pretty much quiet. My Boss and the remaining senior staff said very little to me during this time and whenever I needed to talk to them (Regarding holidays, sick leave, my P45) they were overly accommodating. Again im not sure whether this was because they were genuinely being nice or whether they were maybe trying to make me feel bad by trying to demonstrate what I was walking away from (i.e killing me with kindness) They let me have additional time off, they were happy to let me leave 4 days earlier than my notice period would allow and on the day that I left they told me I'd be welcome back at any time and that I'd be getting an invitation to there next works Christmas "do". In short they made me feel very sad to be leaving them…whether this was intentional or not though I couldn't honestly say. On the last day they told me they'd written my reference "But they wernt sure what the definition of serial murderer was" they laughed as did I but I couldn't help again feel there was some malice in what was being said (One of the main reasons I was leaving was because of problems I'd had with them defining parts of there contract…so I wasn't sure if this was a jab or just them having a joke) Equally there parting gift was a book entitled "Stories for boys who dare to be different" again. I wasn't sure if this was supposed to be a coded jab at the contract issue or just a comment on the fact that in real life im a bit of a jittery eccentric sort. I shook everyones hands, I had a raft of facebook friend requests and then I stepped out ready to start my "New career in a new town".
(Love this instrumental. while it's no "Sound and vision" its one of my fave tracks off this album)
I have fond memories of working at my old place. I'll miss it terribly in terms of my co-workers, the ease of the job and the routine. But at the same time I don't think I'll ever be able to separate those happy memories from those tinged bad times which is a real shame. It was inevitable that would have to leave there at some point. I just wish it had kind of been more definitive rather than several reformed arguments and stress inducing moments coagulating into a slab of not wanting to be there anymore. Im excited for the challenge that my new job will open up but at the same time Im right now dealing with some internalised issues. I wonder whether I'll take to the job. I wonder whether I'll make any friends or whether ill be the loner of the group. I wonder how im going to sort out the situation with Parking (my new employers have a deal with the local council to enforce a permit based system for parking in the local area and if you park anywhere within a 2 mile radius of the main office without a permit you can get into serious trouble apparently)Which is going to be fun as I don't really have any direct means of getting in if I cant park there. I have some stress around finances at the minute because over the next 3 months my pay is going to become a bit strained (I'll get half a pay check at the end of this month, half a paycheck in the middle of next month and then a month and a halfs paycheck at the end of August…which is going to be bitty and difficult to manage (Though I know in the long run, if the job takes, that I'll be significantly better off) It's the usual first day jitters but in these turbulent times I really just want things to work out as much in my favour as is possible. In short while my old job had some set in rot that slowly made the position untenable, the new jobs got a load of instant problems that'll be resolved slowly over 3-4 months one way or another. I just hope that in 3 months time when I've properly settled in I'll be able to blog on here about my wonderful situation and how I made the right choice…
(Pictured: Hopefully, me.)
On to more positive things however! Labour Live! A big festival held in London celebrating art, creativity and most importantly Jeremy Corbyn. Now. being up front and honest I think that music and politics should go together like Church and state (I.e: they shouldn't) And I wasn't particularly enamoured to the idea of this when they first announced it. However at the same time I realised that there are some people out there who'd really enjoy this kind of thing and im not going to stand in the way of a good afternoons entertainment. I thought £35 was a bit steep mind. And I did think the line up was a bit less than steller. But overall "Eh; it'll do as well as it's meant to do…" initial reports looked very sketchy about how many ticket sales there had been for this festival. Indeed as of a fortnight before the event itself papers like "The Mail" were reporting only 3000 of the 20000 tickets for the event had been sold and they were laughing it up good and proper. I kind of felt a bit embarrassed and in some ways I still do about the fact they had to slash ticket prices and offer them for free to people who were in Unions. But at the same time as I live in the north of England I was left kind of thinking "Well what did you expect!?" they held an event in a rather obscure part of London, charged a fortune to get in and hired bands that were fairly low key and then were worried it didn't sell very well…
(If it had been closer and cheaper i'd have probably gone…Labours a northern party traditionally so holiding a festival in the south seems a bit counter productive to me…)
The reality of the day was quite a bit different. Instead of 3000 unshaven sack wearers turning up there was actually closer to 13000 people. All of whome were ramped up for some good old politicking! Which was a nice turnaround as I was expecting something closer to an absolute disaster. Everyone seemed to have a lovely time and everyone seemed to be hoping there'd be another one next year. And while that didn't stop the right wing papers from turning up the second the doors opened, snapping an empty field and going "AHAHAHA!!! See! Empty! AHAHAHAAA!" the pictures from later on in the day definitely showed that while there may not be a market for a "Labour Live 2" there was an appetite still for the kind of politics that prompted something like Labour Live in the first place.
(What the Daily mail reported as "The Turn out for Labour Live" vs what the actual turnout was like)
I think generally at this point everyones fed up with the sniping and political conniving that has taken place over the last 3 years. We're fed up of trump, fed up of Brexit, fed up of the left wing, fed up of the far right wing. And in these times I think it would be quite easy to think that it would be better off if we just retreated back to the homoginized lump that was center ground politics. That now mythical time between 1997 and 2005 where yes both the UK and the US were going down the toilet still. But at a significantly slower rate than we were under thatcher and an exceedingly slower rate than we currently are under May. Its easy to forget however that in the UK specifically we haven't had a far left leaning government now for approaching 50 years. And that if you keep voting for right and center field candidates, then complaining that the countries going to the dogs. Your kind of answering your own question. Nowadays the working and middle class are fed up. They'll vote for the option likely to cause the most damage to the country not because they believe it'll benefit them but purely because they know that in doing so they'll give the government a bloody nose. Maybe even make them leave…at which point the public will inevitably end up voting in another right wing government thus making the wheel spin once again ever out of there favour…its madness really…
I think the main problem we currently deal with lies in the fact that we've effectively polarized the population. Its either a case of you think people should be able to say and do whatever they want with no ramifications whatsoever or you think that you should sacrifice some of that freedom in order to make the world generally a much nicer place to live in, and that's it. Theres no budging on that. Your either happy endorsing racist, mysoginistic and homophobic beliefs because you think free speech at any cost is necessary. Or your living in 1984 and you don't think anyone should be allowed to say anything offensive because everyone should be allowed to have a safe space. Its all bollocks if you ask me (And one of the main reasons I retreated to the safety and comfort of the internet where I can hang around with people who are tonally on my level and experience both ends of the political spectrum on my own terms as and when) I don't agree with the far right because. Well I don't think unfiltered free speech has ever been a good idea. Equally I don't agree with the far left because I don't think being 100% accommodating is a practical endeavour to strive for. As for the center ground?…well I don't agree with them because I don't think they're left wing enough and the right wing elements put me off…so I kind of drift in and out of the far left of the spectrum. Tentatively labelling myself a socialist though not feeling like I've done enough to earn the title. Its because of the last 3 years that I've stopped judging people on there political beliefs and started judging them by there actions. And I've found my life somewhat more enriched for it. I have friends now who are conservative but who do extraordinary things for charities, wouldn't hurt a fly and are constantly out trying to help the homeless and minority groups. Equally I have a bounty of friends on the left who couldn't be more considerate human beings. By judging a person on the contents of there heart over the contents of the ballot box I've been able to make more meaningful relationships in my life. and yes we don't have to agree on everything politically, and yes there'll be heated arguments at times. But It doesn't matter when, after all is said and done, we can put that aside and enjoy a nice night above politics.
(These Twunts need to go away mind…I have neither the time nor the patience for them…)
Other bits of news…well I recently did my first Dumpster dive for VHS tapes. a house a few doors down from me was chucking out a load of stuff as they are in the process of moving and one day while walking down to my car I noticed a massive bag of VHS tapes sitting in there. I tried to get permission to take them but they were out so I quickly skimmed through the contents and came away with 2 tapes (Most of them were football tapes or films I'd already got). In many ways its kind of a "Right of passage" in the VHS community to dumpster dive. Charity shops don't accept tapes these days so trying to get your hands on them outside of the trading community can be kind of difficult. I hope it wont be my last Dumpster diving experience. Though equally I hope that I find more next time than dog ear'd sell thru copies of "Resevoir Dogs" and "From Dusk Till dawn" .
(Hardly the biggest and best find in the world. But hey for a first dive to find at least 2 things I like in amongst a load of football tapes was quite a plesent feeling…)
I recently sat down with my good friend Ben to once again record some new "Comedy Dining experiences" we intended to do 3 full commentaries and while the first 2 came out fine, the last one was a mess. It was nearly 3 in the morning and we were both very tired. So I may end up supercutting that one just to get the best bits out of it. We're hoping to do another one in July sometime though in the mean time it's a bit more of a case of "Watch this space" than anything else.
(Heres our first episode together if anyones interested…)
After writing this blog post im pretty much going to spend the rest of tonight working on the last script of season 4, and script editing/recording 3 new episodes of my show to go out some time in August. Im currently working on a collaboration that's proving to be a lot of fun and I cant wait to share it with you guys as and when it gets finished. Then its just a case of filling in the last of the paper work for my new job, getting my outfit ready and trying to get an early night in so I can be as bright eye'd as possible for tomorrow.
And I think that's everything for now. im sure I've missed some points I really wanted to talk about but for now I think this is a good place to leave you on. I'll probably do another one of these in a couple of weeks but in the mean time thank you for taking your time to read this and I hope you have the best week it's possible to have in June.
(While not entirely relevent to this blog I've been listening to this for the last 2-3 weeks constantly…that guitar hooks waaaaay too damn catchy!)