So this was a long time coming, and now totally irrelevant but I've finally been able to get some time together to sort out Part 2 of my promised look into the Local elections. The last time I wrote about politics like this I was slowly nursing an alcoholic beverage and I feel that by the time I was at the end of it, I was probably a bit too far gone to be able to meaningfully convey my feelings about the local elections.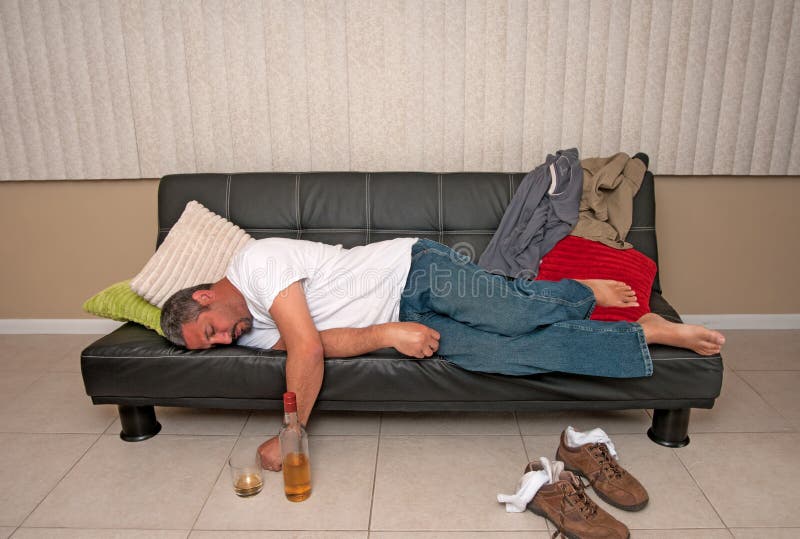 (I probably wasnt that far off this by the end of part 1…)
I feel now however that the time to talk about the elections in an analytical way has somewhat passed me by. Obviously its no secret that Labour (While not overachieving) more than held there own and made overall gains in large swathes of the country. The conservatives made a few gains and the liberal democrats seemingly cleaned up quite nicely in the wake of  the collapse of the UKIP vote. However to read the papers the morning after the polls closed you could be led to believe that the labour party had completely disintegrated overnight. They failed to seize several major targets and as a result the night was a failure for them. Except…it wasn't really…y'see, those "Major targets" wernt initially set up by Labour, they were set up by the newspapers. They were the ones who were right off the bat publishing that Labour would be able to seize control of local councils that hadn't been run by the Labour party in decades. When the situation was put to the Labour party they said the equivalent of "Well we're aiming high!" which is a bit different than saying "We're going to smash it and we cant wait to bring in big bad Galloway to kick arse and impose renationalisation"
The newspapers whipped up such a frenzy about how well Labour were going to do that realistically they could never have achieved the levels of success that the media was predicting. Equally they played out the idea that the conservatives were going to do terribly, to the point where when they didn't absolutely burst into flames we were told they'd had a good night!
(A similar set of front pages from 2017's general elections…notice the flies on the front of the sun clearly illustrating where that rag of a newspaper belongs…)
This has been a recurring problem now for a couple of years at this point. The newspapers make an untrue or unrealistic statement about the labour party, its proven false or it doesn't pan out in quite the way it should have, and then they seize on that with the force of me trying to get into my precert copy of Halloween 3.
Anti-Semitism has been the flavour of the day recently, with most of the major news outlets, the conservative party and even some of the labour party itself admitting that the party had a problem with anti-Semitic rhetoric. As a member of the Labour party and someone who's regularly engaged in political debates both with leftwing and rightwing representatives;  I cant honestly say I've seen anyone from the party use Anti-Semitic sentiments on any of the social media pages I frequent nor have I seen anything while at Labour party meetings. Im almost certain there are Anti-Semites in the labour party. Statistically its almost inevitable. But at the same time I don't think theres nearly as many as the mainstream media would have you believe and I think a major issue is that the right and even some members of the right of Labour are purposefully conflating "Anti-Semitism"  with "Anti-Zionism" and the two are completely different.
Now forgive me if im incorrect on this (and im more than happy to be proven wrong here) but I've been led to believe that originally there was Palestine, then the UK colonised parts of the middle east, before giving chunks of our colonised land to the Jewish people in what became Israel…and over the last 60-70 years Israeli forces have slowly but surely seized more and more of Palestine and oppressed the Palestinian people. Not that Palestine's been entirely innocent either, they've given as good as they've got. However I feel it necessary to reiterate that it was there land originally and that they do have every right to be a bit pissed off at the fact that large chunks of there land have been taken and that the Palestinian people and government have been painted as brutal…in real terms it would be like if you owned your own house and one day you had a visitor who bought a friend over for the night, but the next day your friend had vanished and his friend was now saying that the bathroom is his and that he was eyeing up your kitchen…by the end of the week you had your bed and the skirting boards all the way to the door and your friends random associate is screeching at you for being unreasonable that you dared keep the bed.
(Its been doing the rounds on social media but its a pretty decent illustration to be fair…)
Now for having those opinions I would be considered Anti-Zionist. But to some people that would be enough of an opinion to label me Anti-Semitic. I would disagree with those people and I'd add that there really needs to be a concerted effort to make clear distinctions between the two groups because they're very different groups.
Obviously though that something that the conservative party and the mainstream media have no interest in facilitating. As long as this Anti-Semitism thing continues to push on it continues to put the labour party on the back foot and it continues to make out that anyone who supports Jeremy Corbyns policies automatically hate Jews. Which is simply not the case. And this is before we get anywhere near the constant stream of racist, misogynistic, homophobic and anti-Semitic bollocks that the conservative party members and even there MP's have come out with over the last 40 years (Seriously there are too many photos of Conservative MP's dressed up in full nazi uniforms for my taste)
To conclude I'd like to say that I think we've finally entered a period in our political history where we are about to see the death of the current system. Democracy used to be run on base principles. If you lied while in office, if you misled the public or damaged the country, you'd be thrown out of power and shamed out of the position never to be seen again. As of 2018 we have a government who are propped up by a group of radical right wing northern Irish MP's , stabilised by the media who have finally decided to give up the pretence of looking like they know what they're doing. They can say the sky is purple and when they're shown proof its blue they'll silently walk off, wait till something bigger than there lie crops up and then use that as an opportunity to bury it. There most common current tactic is to simply abstain. If theres a vote or an urgent question or there asked to give a statement in relation to something that they've said or done. They'll either just refuse to acknowledge it or if they do they'll send an back bencher or an underling to give a generic statement. In doing this they're effectively saying "We do not accept the legitimacy of what your doing" there have been several votes more recently in parliament that have effectively been rendered meaningless because the entire conservative party has just abstained from turning up and voting. In doing so they can then question the legitimacy of the vote and I don't want to invoke "Godwins law" here but im angry just thinking about it so fuck it. That's what the actual Nazis did just before world war 2. When votes or narrative wernt going there way they'd just up and leave and then refuse to acknowledge that a vote happened or implement a bastardised version of the asked policy before the vote could happen effectively making it meaningless because "We're already putting similar legislation in place" it's a dick move that erodes trust in the political system and its considerably nastier and thicker than anything that Thatchers government would have considered (And they're seen as pure evil by most people above the southern border)

(Well its good to get a futurama meme into one of these blogs somehow)
How do we fix this? Well, I don't know. I like to think that Socialism will win out ultimately but the question becomes a matter of "Will we see this change before or after we've been totally and utterly broken beyond repair?" The honest answer is: I don't know…im not going to lie things arnt quite as awful as they were in 2017 so far. But they've only gotten marginally better largely because the EU have decided to just ignore America and the UK in terms of there leaders. I'll give them this. The EU arnt perfect, but at least they've acknowledged that for the foreseeable that they're on there own and that the US and UK are slowly eating themselves.
Maybe things will work out…maybe they'll get worse…honestly at this point I've gone from having faith in my fellow man to constantly plotting out how I'll survive the next inevitable downward drive in living standards. I like to think things will get better soon. But till then I guess im still stuck with my socialist training wheels.